APPLICATION DEADLINE JANUARY 29th!
One Body, One Career Intensive (OBOC) New York City 2023
June 13 - 24 - organised in collaboration with Gibney
We're very excited to let you know that OBOC returns to the USA in 2023! In collaboration with our partner, Gibney, we're presenting the OBOC in New York City from June 13th – 24th. You will be working for ten full days with Countertechnique Founder and former Chunky Move Artistic Director Anouk van Dijk, Senior Teacher Countertechnique Joy Davis, Teachers Countertechnique Rosanna Tavarez, Kira Blazek-Ziaii and Francesca Dominguez, and long-time faculty member Alexander Technique expert Tom Koch. The OBOC offers a wealth of information and lots of lush dancing, to both first time and returning participants.
The OBOC Intensive is for professional dance artists and senior dance students interested in pursuing a long, healthy and successful career in dance. First time participants will gain a detailed introduction to the distinct elements and methodology that form Countertechnique, while returning participants will have the opportunity to deepen and expand their understanding. Through physical practice, theory, discourse, elective and creative workshops, participants will gain a set of practical tools that they will be able to draw from and apply in their daily dance practice, other movement styles and through performance seasons.
The 2023 OBOC Intensive in New York City will run for ten full days. Daily Countertechnique classes and Practical Tools sessions will be run by Anouk van Dijk and Joy Davis. in addition to this, Kira Blazek-Ziaii will offer insights in Anouk van Dijk's rich repertoire, Rosanna Tavarez and Francesca Dominguez will run additional Countertechnique classes in their lush and distinct styles, and Alexander Technique teacher Tom Koch will introduce his specific approach of Alexander Technique for dancers, in both plenary and individual sessions. As creative workshops, Anouk van Dijk will invite you into her artistic process, and Joy Davis will run an interactive improvisation and composition workshop. The OBOC will conclude with a sharing of the various workshops.
OBOC NYC 2023 takes place in the spacious studios at 890 Broadway (Union Square), and only offers spots up to 66 participants. OBOC consistently draws a mix of participants from all around the world. It is the ultimate opportunity to immerse yourself in Countertechnique, and also an amazing event to meet other dancers, teachers and choreographers who are interested in pursuing long, creative careers and who love dancing!

DATES
Tue June 13th – Sat June 24th 2023 (days off: Sun June 18th, Mon June 19th)
All days: 9:30 am - 6:00 pm
Applicants must be able to attend the entire period

PROGRAM FEES
The full cost for the intensive is 1.475 USD. A one-time Application Fee of 25 USD is required for all applicants.
Applications close on Sunday 29th January 2023 at midnight. Applicants will be notified by Thursday February 9th 2023.

HOW TO APPLY
The number of program participants is limited to ensure that each dancer can receive individualized attention. Please submit a personal motivation statement and CV for consideration in PDF format, together not exceeding two pages. An additional online dancer's reel is required (only one link), which should include footage shot in a studio (improvisation or choreography). Applications are considered based on motivation and entrance level.
Applications are open from January 4-29. Find the registration form here: Apply Now
For any additional questions and all the conditions that apply to the program, please consult our FAQ page before applying.
LOCATION
The OBOC will be held at Gibney in New York City, located at 890 Broadway (Union Square) on Manhattan. We will be using three spacious studios, measuring 44′ x 69′ (Studio 1), 34' x 53' (studio 5-2) and 32′ x 49′ (Studio 4), plus a smaller studio for Alexander Technique classes only. All participants are responsible for arranging their own housing and travel.
FURTHER QUESTIONS & CONDITIONS
The Gibney and Countertechnique teams will do our best to answer your questions, but we encourage you to review our extensive FAQ page before reaching out or submitting your application. This page will also provide you with all relevant conditions applicable to the program. All participants are expected to have read the information on this page prior to applying. Find the FAQ page here.
OBOC NYC 2023 FACULTY


Anouk van Dijk
Anouk van Dijk is a choreographer, artistic director and the creator of the movement system, Countertechnique. From 2012 - 2019, she was the Artistic Director of renowned contemporary dance company Chunky Move in Melbourne, Australia. Currently Anouk van Dijk works internationally as a freelance choreographer and is the Artistic Director of Countertechnique.
Anouk van Dijk spent the first ten years of her career as a lead soloist for Rotterdam Dance Company and Amanda Miller's Pretty Ugly Dance Company. From early on, she was attracted to choreography and from the late nineties committed herself exclusively to the conception, creation and performance of her own work. In 1999, Van Dijk founded her own company, anoukvandijk dc, dedicated to creating work that sought to provide an insight into the many facets of the human experience through the lens of contemporary dance.
During her tenure of Artistic Director of Chunky Move in Melbourne, Australia, she created several large scale productions, amongst others An Act of Now (2012), Complexity of Belonging (2014, with Falk Richter), Depth of Field (2015), Rule of Thirds (2016), Common Ground (2018). In recent years, she created Distant Matter for Staatsballet Berlin, followed by the multi-disciplinairy show TOUCH with writer/director Falk Richter at the Münchner Kammerspiele in Germany, and created Out of the Blue for Skånes Dansteater / Malmö Opera in Sweden, a large-scale work on music from Bach to Björk with the Malmö Opera Orchestra and Children's Choir.
In her career Anouk van Dijk has created more than thirty full-length works that toured to the world's leading festivals and venues including Adelaide Festival, Sydney Opera House, Schaubuehne Berlin, Dance Triennale Tokyo, American Dance Festival, Theater der Welt (Hamburg), SPRING International Performing Arts Festival and Festival d'Avignon.
Read more about Anouk in this interview.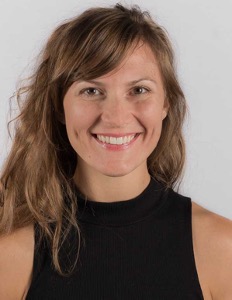 Joy Davis
Joy Davis is a dance artist and educator steeped in the practices of Countertechnique®, improvisation, and performance. She began studying Countertechnique® with founder Anouk van Dijk in 2005, became one of four Americans certified as Teacher in 2012, and a Senior Teacher in 2021. She teaches in the US and Canada including classes/workshops at Gibney Dance, American Dance Festival, Bates Dance Festival, and One Body One Career Countertechnique® Intensive.
joyproject (est 2006) creates collaborative dance theater performance, receiving residencies, commissions, and grants around the US and Canada; most recently a residency at Goodyear Arts in Charlotte. Joy collaborates with partner Eric Mullis worldwide, with performances featuring dance and technology; and together with Alexander Davis, The Davis Sisters (est 2017), were awarded a Schonberg [Boston] Fellowship residency at The Yard, followed by numerous presentations and touring including Dance|Now, Boston Center for the Arts, and Museum of Fine Arts Boston.
Joy received an MFA in Choreography and Performance from Smith College, and has since taught as visiting faculty at Smith College Wesleyan University, and UNC Charlotte; as Visiting Lecturer at Harvard University in Theater, Dance & Media; Associate Professor & Dance Liaison with Alumni Affairs and Career Services at Boston Conservatory at Berklee (2016-present).
Read more about Joy in this interview.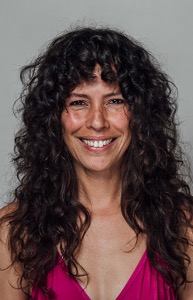 Rosanna Tavarez
Born in the USA, Rosanna is based in Los Angeles. Rosanna received an MFA in Choreography from The Ohio State University and a BFA in Choreography from University of Michigan. She has a diverse background as a performer/entertainer and has had the honor of working with Marina Abramovic, Ryan Heffington, Travis Payne, Tony Michaels and Rosanna Gamson/Worldwide. She also toured with N'SYNC and Jessica Simpson as one-fifth of the girl group Eden's Crush and covered the Emmys, Grammys and Oscars in addition to hosting her own shows as a television personality for FOX, E!, TVGuide Network, and Telemundo/NBC.
As a dance educator, Rosanna Tavarez is on faculty at CalArts Sharon Disney Lund School of Dance. She has taught as faculty and guest artist at numerous institutions including USC Kaufman School of Dance, University of Michigan, Loyola Marymount University, Scripps College, CalState Long Beach, Studio School, University of Southern Mississippi, Texas State University and Cal State LA. She has been studying Countertechnique since 2011, including two One Body, One Career Intensives. In 2016 she became a certified Countertechnique teacher and attended her second CTTT in 2021. and since 2016, she has had the pleasure of teaching Countertechnique nationally and internationally.
Rosanna also creates her own work under the moniker LA DANSA DANSA. This work has been presented at The Broad Museum, ODC Theatre, REDCAT, Dance Camera West, The Odyssey, Breaking Ground Dance Festival, LA Department of Cultural Affair's LA Dance Platform, Sarasota Contemporary Dance and Highways Performance Space.
Read more about Rosanna in this interview.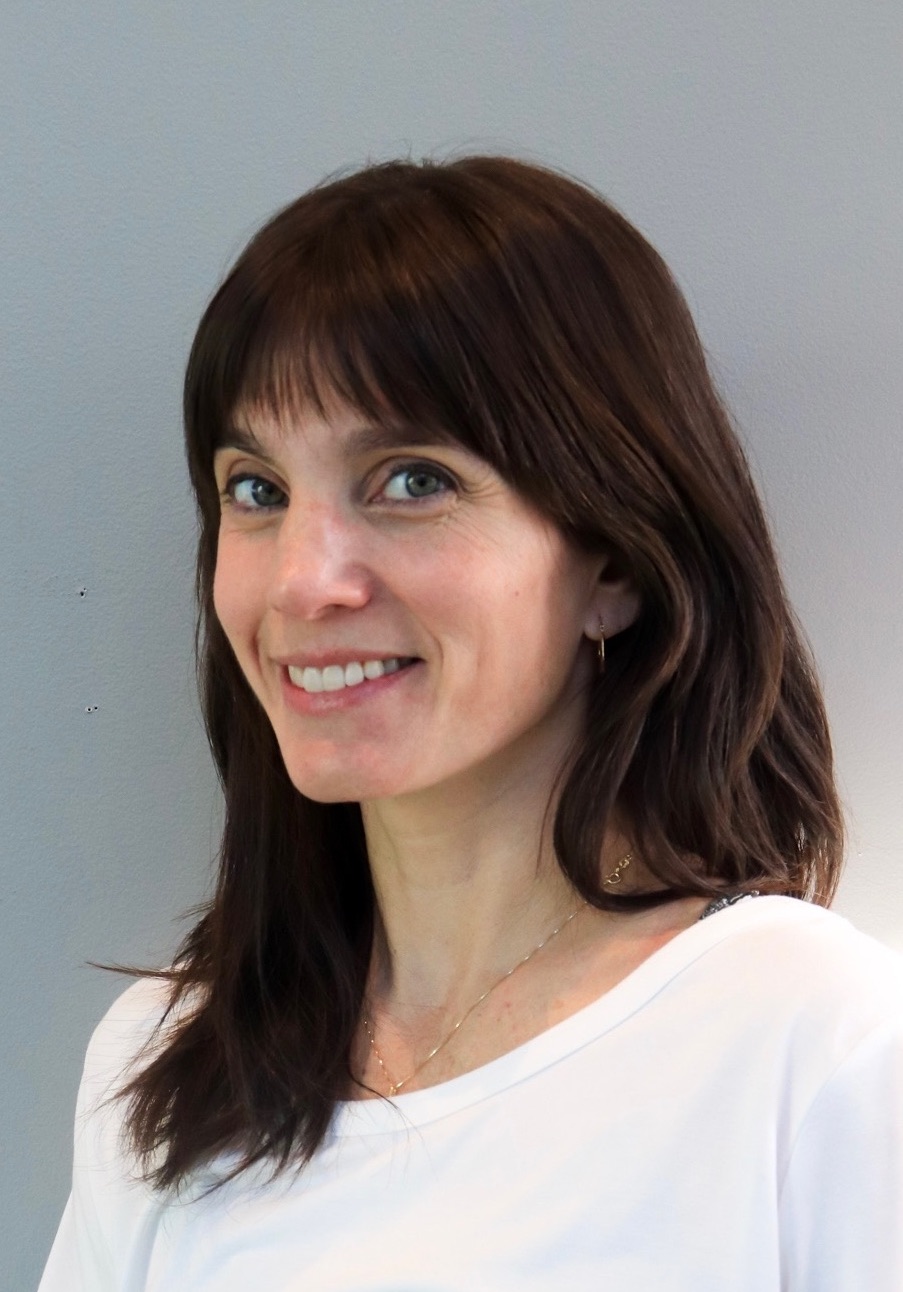 Kira Blazek-Ziaii
Born in Texas, Kira is currently based in North Carolina (USA). She has been studying Countertechnique since 2005, attended several One Body One Career Intensives between 2006-2009, was selected to attend the Countertechnique Teacher Training program (CTTT) in 2012 and in 2016. She performed in Anouk van Dijk's work Derivatives and SHOT in 2005 and 2009, and has been Anouk van Dijk's artistic assistant on the creation of Plasma: a study for 18 (2020).
Kira grew up dancing at Houston Ballet Academy. She received her BFA in Modern Dance from Oklahoma University, and has since danced for Hubbard Street 2, Douglas Dunn, anoukvandijk dc, Christopher Williams Dance, Pilobolus, and Shen Wei Dance Arts, to name a few. She has taught in NYC at the 100 Grand Studios and Gibney Dance Center, and has led workshops regionally in Tulsa, Houston, Austin, Sarasota, and Los Angeles. She completed her MFA at California Institute of the Arts, and is currently on faculty at University of North Carolina School of the Arts https://www.uncsa.edu/dance/index.aspx in Winston-Salem.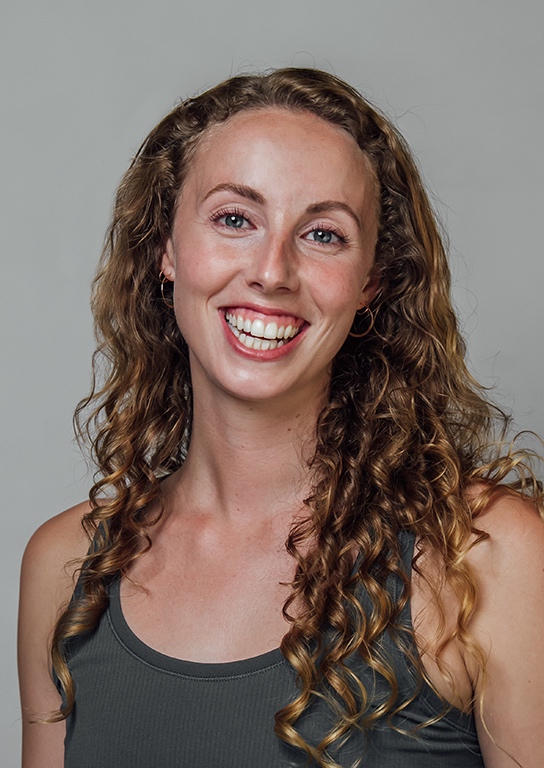 Francesca Dominguez
Raised in Sebastopol, CA, Francesca is a movement artist based in New York City. She first came into contact with Countertechnique while transitioning from college into her professional career, and it has since become an indispensable resource for herself as a dancer. Having nurtured her relationship with Countertechnique and its vibrant community since 2016, she has attended three One Body One Career Intensives, and in 2021 completed the Countertechnique Teacher Training Program. Francesca honed her artistic voice as a choreographer and performer during her time at California State University Long Beach, where she graduated with a BFA in dance and a BA in Spanish language. She furthered her training at the Alonzo King Lines Ballet Training Program, while also working as the executive coordinator of the non-profit educational outreach organization, Dance Repertory San Francisco. She has performed professionally with companies GRAYSCALE and Keith Johnson/Dancers in Los Angeles. Francesca currently dances with SOLUQ Dance Theater NY, completed her MFA at Hunter College, New York in 2021, and is a part of the dance faculty at Gibney-Pro and the Juilliard School, New York.

Tom Koch
Certified Teacher of the Alexander Technique
Tom Koch pursued his Bachelor of Arts in Theater, with a minor study in History of Science, at University of Missouri-Kansas City. After being certified to teach in 1987 by the American Center for the Alexander Technique in New York, he was a pioneer in integrating the Alexander Technique with ballet movement and education, particularly for resolving chronic pain and repetitive injuries. He was for years the Alexander Technique teacher for William Forsythe's groundbreaking Ballet Frankfurt (later the Forsythe Company). He has also taught group and private lessons for Netherlands Dance Theater, Tanztheater Wuppertal (Pina Bausch), the Dutch National Ballet, Sydney Dance Company, Chunky Move, La Biennale di Venezia College Danza, Codarts University, L'Artère, Studio 303, Henny Jurriëns Studio in Amsterdam, and many others. For fifteen years, he has collaborated with his former student Anouk van Dijk to teach the annual One Body, One Career Intensive (OBOC) for dancers, in Amsterdam and Melbourne, and more recenty also Montréal. His work is not limited to dance, but includes a wide range of artists in all forms of dance, music and theater. He also has taught the technique to doctors, writers, scientists, secretaries, architects and police agents. In recent years, his private practice focuses mainly on helping those with chronic pain find improved movement and living strategies.
Read more about Tom on his website.
TESTIMONIALS FROM PREVIOUS OBOCs
"I've gone beyond what I thought was possible for myself" – Erica Brandell
"Dance finally feels like I'm doing it for me again." – Nicole Smith
"The program was so amazing. … I haven't smiled whilst dancing in so long." – Ashley Allen
"I feel like a completely different dancer" – Kristen Ahring
"It will have a tremendously positive impact on my dancing in all forms." – Emily Hansel
"it has been lifechanging for me as a dancer" – Madeline Burr
"The [Countertechnique] toolbox will change how I approach all movement forms" – Sidney Ramsey
"Countertechnique's way of communicating can aid the dancer to feel comfortable, safe, empowered in one's body" – Jennifer Sydor

"These tools are a way for us to trust in ourselves, the process + the overall beauty of movement." – Madison Elliott

"will help me stay healthy and happy for years to come" – Samuel Melecio-Zambrano

"these tools could allow for dancers to stay in it longer while embracing the process of the aging body" – Elise Jumes
"This program has helped me realize that I have more years of dance left in me than I thought." – Travis Cooper
"new hope for the future of dance" – Shelley Cochrane

Photography by Pippa Samaya, Jubal Battisti, Gregory Lorenzutti, and others / Video footage Pippa Samaya, Anouk van Dijk, Jerry Remkes